In-game screenshots
Some in-game screenshots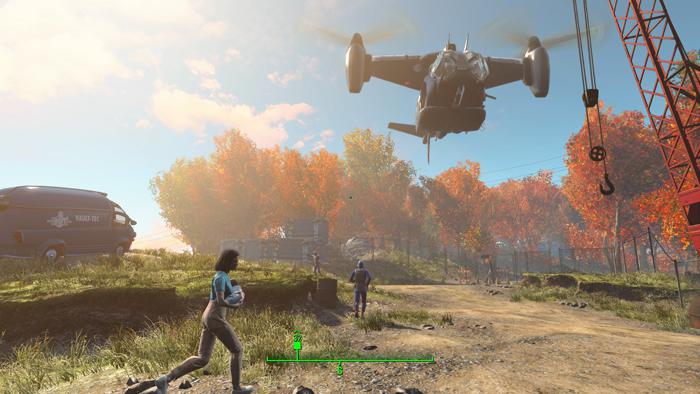 Image quality overall have increased with this release (albeit a tiny bit). Bethesda is using the same ol' rendering engine, yet with each iteration of a game it is tweaked a bit. This game also an Nvidia gameworks title. Meaning the game will receive some extra eye candy for Nvidia graphics card owners as the game has Nvidia gameworks enhancements enabled in the game, think god-rays etc.
 

Overall, (for our tests) we max out image quality settings yet will keep some features at HIHJ quality settings to objectively test AMD cards versus NVIDIA. 
 
You will notice OK visuals throughout the game, I can't say that the game offers the best looking textures and detail, but the engine makes used of fog and atmospheric features quite a bit. And handy trick that helps hiding lower image quality.  This applies to the entire game, but overall it drove upwards image quality wise by a notch over the previous releases if you balance out settings just right. 
 

The overall scene quality is a mixed bag, dull at times, great in others. Especially once the game begin in (your) house, you'll be surprized about the low quality rendering. Outside however thigns change for ther better. Overall it is more of the same, the gameplay is pretty terrific and the game obviously has a nice story-line.



Great story and fun gameplay elements are key in this title, combined with okay graphics. We do wish Bethesda would move onward to a new rendering engine though. Water is rendered nicely, but will show a big impact on rendering performance.