CoreTemp 0.99.6.1
Core Temp is a compact, no fuss, small footprint program to monitor CPU temperature.
Now Windows Vista and Windows 7 ready! (x86 and x64)
Fixed in version 0.99.6.1: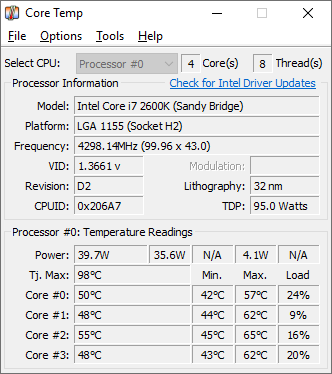 Overheating protection.
Incorrect detection of some Intel and AMD processors.
Layout problems with AMD Phenom series and newer processors.
Known issues:
Intel processor speed detection displays extremely high numbers.
CoreTemp 0.99.6.1 (32bit)
CoreTemp 0.99.6.1 (64bit)
Download Locations